Rotary Events
---
Back to Rotary Events
Dec
20
2022
12:00 PM
to 1:00 PM
Weekly Meeting - Yuma Rotary Member Spotlight - Mark Hansberger and Emilia Cortez
Upcoming Speakers
Yuma Rotary Club welcomes you and the public to join us for lunch, fellowship and a bit of education! We meet at the Yuma Golf and Country Club from 12:00-1:00.
During this meeting we will feature our dynamic duo, Mark Hansberger and Emilia Cortez as our guest speakers for the Yuma Rotary Member Spotlight. They will share about their passions and what they love about being a Rotarian!
Frances Armstrong of Marine Corps Community Services will also share information about sponsorship opportunities for the upcoming MCAS Yuma Airshow scheduled for March 11, 2023.
We hope to see you there!
Join Yuma Rotary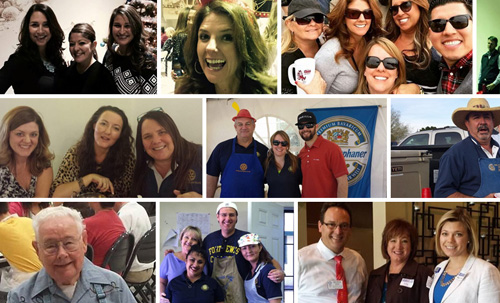 Rotary is 1.2 million friends, neighbors and leaders from over 200 countries that work together to make an impact on lives in their community and internationally.
Join Yuma Rotary
---
Upcoming Events
All Upcoming Events
---
Major Fundraisers