Rotary Events
---
Back to Rotary Events
Jun
6
2023
12:00 PM
to 1:00 PM
Weekly Meeting - Guest Speaker from HSOY
Upcoming Speakers
Yuma Rotary invites you and the public to join us for lunch, laughter, professional networking and a dose of education! We meet at the Yuma Golf and Country Club from 12:00-1:00.
Tuesday's guest speaker is the Executive Director of the Humane Society of Yuma (HSOY), Annette Lagunas
Since 1963, the Humane Society of Yuma has been devoted to the rescue, care, placement, and population control of Yuma's orphaned and homeless pets with animal welfare as the sole priority. The Humane Society of Yuma is a non-profit organization, governed by a Board of Directors and is independently funded by donations, grants, and municipal contracts; this funding is utilized to support the adoptions, clinic services, rescue partners, foster program, and community education of animal welfare and protection.
We hope you'll join us!
Join Yuma Rotary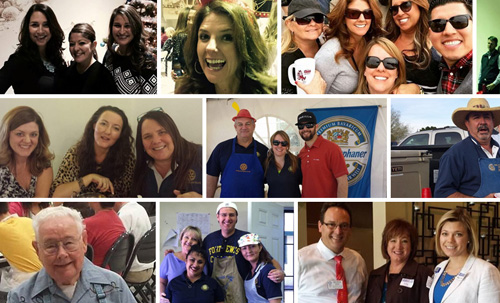 Rotary is 1.2 million friends, neighbors and leaders from over 200 countries that work together to make an impact on lives in their community and internationally.
Join Yuma Rotary
---
Upcoming Events
All Upcoming Events
---
Major Fundraisers