Rotary Events
---
Back to Rotary Events
Sep
3
2019
12:00 PM
to 1:00 PM
Sunbelt Senior Tour Championship
Upcoming Speakers
Yuma Rotary invites you to join us for our weekly meeting filled with great information, friends and laughs. Our guest speaker will be Drew Smith from Desert Hills Golf Club who will share information about the upcoming Sunbelt Senior Golf Championship as well as sponsorship opportunities.
Additional Information from Drew:
The Sunbelt Senior Professional Golf Tour was established in 1996 by PGA Life Member Don Barnes. During the first three seasons all events were conducted in the greater Myrtle Beach area. Since then tournaments have been played in Florida, Georgia, Alabama, Tennessee, Mississippi, Ohio, West Virginia, Virginia, Pennsylvania, New York, New Jersey, North Carolina, South Carolina and Cancun.
Well over $5 million has been paid in professional purses and in excess of $4 million has been raised for charities through pro/ams and sponsor participation. Six senior players have followed up winning on the Sunbelt Senior Tour by winning on the PGA Champions Tour, and four have won on the European Senior Tour. Over the years the Sunbelt Senior Tour has attracted 30 professionals who had previously won on the PGA Tour, PGA Champions Tour, European Tour or European Senior Tour. Also, the Sunbelt Senior Tour has had four Ryder Cup players and three British Open Champions.
All players are independent contractors so participation is never guaranteed, but given that Yuma is the Tour Championship we can expect a large and talented field. In summary, the Sunbelt Senior Tour provides playing opportunities for quality senior professionals, contributes greatly to local charities, makes an economic impact in communities, and gives positive publicity for sponsors and partners. Sponsorships can be tailored to fit any need and budget.
Join Yuma Rotary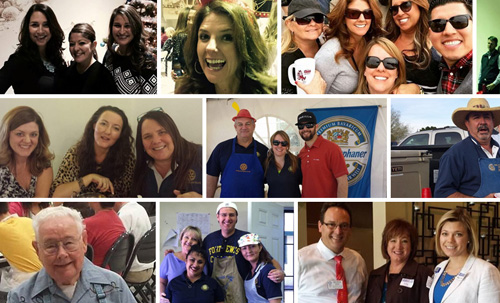 Rotary is 1.2 million friends, neighbors and leaders from over 200 countries that work together to make an impact on lives in their community and internationally.
Join Yuma Rotary
---
Upcoming Events
All Upcoming Events
---
Major Fundraisers