Latest News
---
Back to Latest News
Labor of Love Presentation by Limelight Creative Group
Susan Sternitzke of Limelight Creative Group was our guest speaker during this afternoon's meeting. Susan explained the Labor of Love Program sponsored by local agricultural growers and harvesters to celebrate the hard working and dedicated farm workers.
The program is designed to show the community's appreciation through various surprise visits with offerings of gifts, food, blankets and shopping sprees. It also gives the farm workers an opportunity to tell their story.
For ...more information about the program, please visit www.laborofloveyuma.com.
Join Yuma Rotary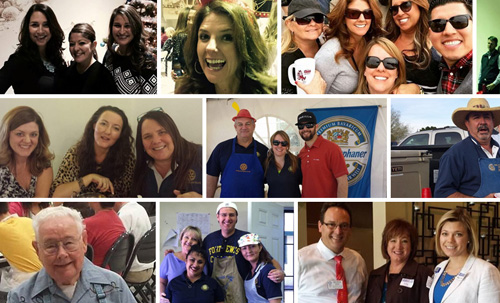 Rotary is 1.2 million friends, neighbors and leaders from over 200 countries that work together to make an impact on lives in their community and internationally.
Join Yuma Rotary
---
Upcoming Events
All Upcoming Events
---
Major Fundraisers