Latest News
---
Back to Latest News
Guest Speaker - Lisa Ball from Special Olympics Arizona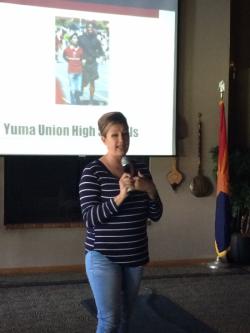 Lisa Ball from Special Olympics Arizona was our guest speaker this afternoon and shared information about the various programs that help build confidence, reduces bullying, brings a sense of inclusion and acceptance for special needs children within Yuma County.
Lisa praised all of Yuma County's school districts for getting involved in Unified Sports and shared information about their upcoming Breakfast of Champions on October 12th.
To learn more about getting involved in the programs, leadership council, committees and fundraising efforts, please give Lisa a call at 928-210-8862.
Join Yuma Rotary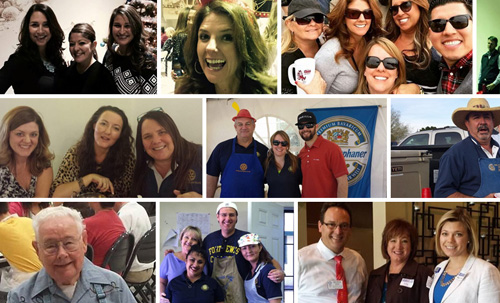 Rotary is 1.2 million friends, neighbors and leaders from over 200 countries that work together to make an impact on lives in their community and internationally.
Join Yuma Rotary
---
Upcoming Events
All Upcoming Events
---
Major Fundraisers