Rotary Events
---
Back to Rotary Events
Nov
12
2019
12:00 PM
to 1:00 PM
Weekly Meeting/San Luis Mexico Rotary Water Filtration
Upcoming Speakers
Yuma Rotary Club invites you to join us for our weekly meeting over the lunch hour Tuesdays from 12:00-1:00 pm at the Yuma Golf and Country Club. Our meetings are full of fun, networking and learning about service programs and opportunities.
Our guest speaker is Mario Jauregui from the San Luis Mexico Rotary Club who will talk about a collaborative program to install water filtration systems at schools benefitting students in Mexico. We hope you'll join us!
Join Yuma Rotary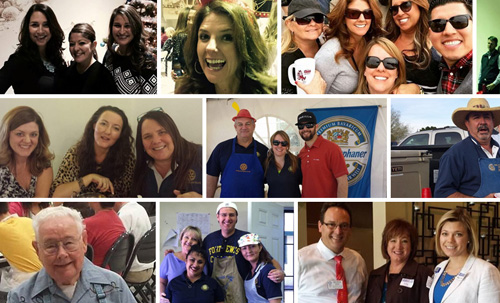 Rotary is 1.2 million friends, neighbors and leaders from over 200 countries that work together to make an impact on lives in their community and internationally.
Join Yuma Rotary
---
Upcoming Events
All Upcoming Events
---
Major Fundraisers