Rotary Events
---
Back to Rotary Events
Oct
11
2022
12:00 PM
to 1:00 PM
Weekly Meeting - Recognition of Student of the Month and Yuma Art Center Updates
Upcoming Speakers
Yuma Rotary Club welcomes you and the public to join us for lunch, fellowship and a bit of education! We meet at the Yuma Golf and Country Club from 12:00-1:00.

Yuma Rotary works closely with counselors at Cibola High School and are thrilled to recognize a deserving nominated by their counselor for Student of the Month during this meeting. We will learn about the reasons for their nomination and career/educational aspirations.

We will also have Lily Jacobs from the Yuma Art Center who will provide updates and share info about Tribute of the Muses.

Do you know any group or organization that goes above and beyond in our arts community that has change or guided the lives many? If so, they would be perfect for Odyssey Award 2022!

The Odyssey Award is presented to an arts organization, business, or group who have demonstrated involvement and commitment to enriching the Yuma community through the arts. Eligible recipients of this award may include: local dance, theatre, music, or visual art groups, school groups, arts related
businesses or non-profits, or arts and cultural museums or institutions.
Visit YumaArtCenter.com for more info on how to nominate. Nominations are due by September 9, 2022.
SAVE THE DATE – for awards will be announced November 4, 2022 for the 22nd Annual Tribute of the Muses!
Tribute of the Muses celebrates and recognizes individuals who have made significant contributions to Yuma's arts community. It is a time to recognize the creativity, passion and dedication displayed by our local muses!

Find the full details and submit your nominations here:https://www.yumaaz.gov/.../yuma-art-center-historic-yuma...
Join Yuma Rotary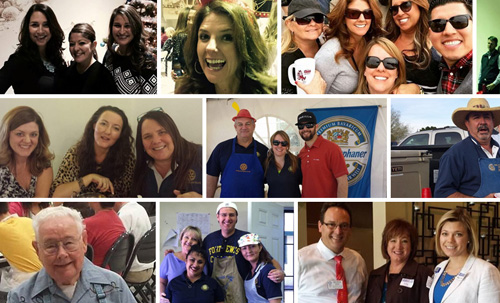 Rotary is 1.2 million friends, neighbors and leaders from over 200 countries that work together to make an impact on lives in their community and internationally.
Join Yuma Rotary
---
Upcoming Events
All Upcoming Events
---
Major Fundraisers