Rotary Events
---
Back to Rotary Events
Sep
7
2019
2:00 PM
to 7:00 PM
Jimmie Dee's Takeover
Rotary Events
Jimmie Dee's Takeover Fundraiser
Join us as Yuma Rotary Club "takes over" Jimmie Dee's on Saturday, September 7, 2019 from 2 pm to 7 pm!
We will have Rotarians mixing up and serving your favorite drinks with a percentage of the proceeds and all the tips being donated to the Yuma Rotary Club to benefit our youth programs and scholarships!
We will also have a 50/50 raffle and food provided from our awesome friends at El Charro so we hope you will join us!
Join Yuma Rotary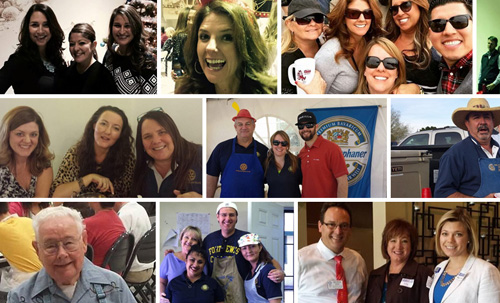 Rotary is 1.2 million friends, neighbors and leaders from over 200 countries that work together to make an impact on lives in their community and internationally.
Join Yuma Rotary
---
Upcoming Events
All Upcoming Events
---
Major Fundraisers